OK, Readers: Love it or Hate it?
An Artist's Bold and Colorful House in Austin
by hookedonhouses on September 22, 2011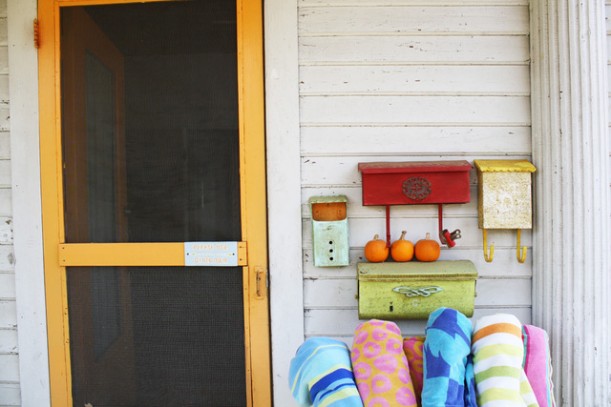 After seeing countless gray and white rooms in magazines and around the blogosphere this year, artist Elizabeth Chapin's colorful house in Austin really woke me up. You can tell that a bold and creative person lives here, and that she treats her rooms like an extension of her art.
She lives here with her husband Nathaniel and two children. I imagine she's a fun mom.
You don't see a pink and orange kitchen very often!
She describes her style to Apartment Therapy as "Ramshackle granny farmhouse goes to the beach with Kelly Wearstler." Ha. Love that.
If the color of this bathroom didn't wake you up in the morning, I don't know what would:
My daughter Lily loved this house, but she really flipped when she saw this pink bedroom with the canopy bed and the big doll house in front of it: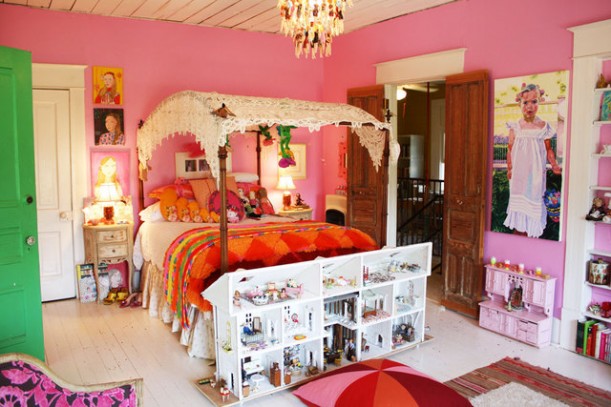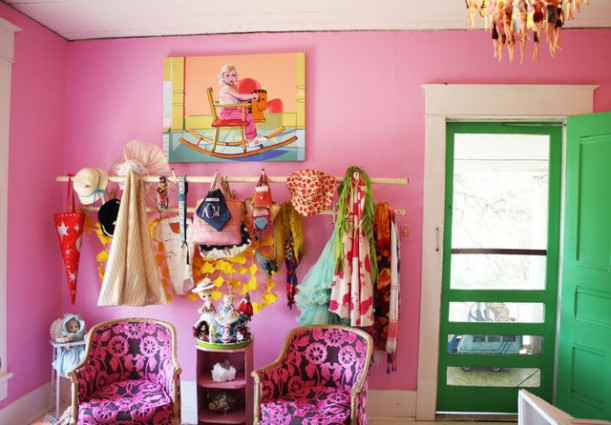 Could you handle this much color in your house? I couldn't, but I think Chapin's sense of creative fun is inspiring. I could use a little more of that spirit of adventure in my decorating.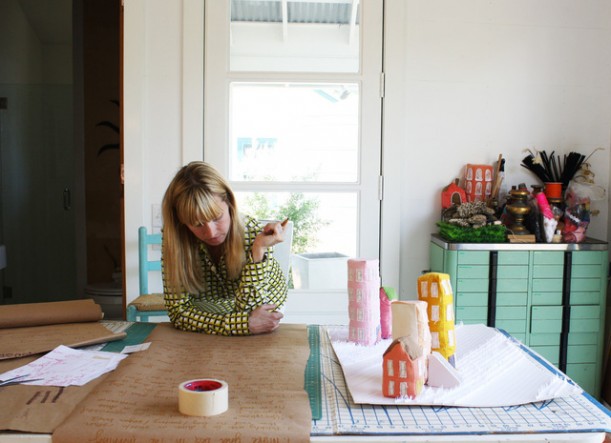 Read the interview for more details and see many more photos of her house at Apartment Therapy. Visit Elizabeth Chapin's website for more information about her artwork. Thanks to Gayle at Vintage Farmhouse for bringing it to my attention.
Hooked on Non-Gray Rooms?
You might also like:
Purple Reigns: A Colorful House in Australia
Decorating With Your Kids' Artwork
Before & After: A White Kitchen Gets a Colorful Makeover
Related articles